Kopie z Prague ACM SIGCHI blogu.
Zápisky z jednání vedení Prague ACM SIGCHI
Ve čtvrtek 24. února proběhlo jednání Prague ACM SIGCHI. Co se projednávalo:
- Proběhla aktualizace údajů na našem webu. Web se průběžně dolaďuje.
- Pokoušíme se najít alternativu k Vimeo na hostování záznamů přednášek. Primárním cílem je mít platformu, která bude umožňovat snadnější správu přístupových práv a zároveň si ji budeme moci dovolit.
- Probrali jsme plusy a mínusy první Coctail party, brzy zorganizujeme další, ještě lepší!
- Další akce budou brzy následovat: přednášky, BarCamp i školení.
- Připravujeme volby! Proběhnou na jaře.
This post is a copy from Design at Sun blog.
As every year, we were co-organizers of Prague World Usability Day. Theme for this year was "transportation". We had about 130 registered attendees.
In the beginning, we have introduced new form of local SIGCHI chapter: non-profit organization Prague ACM SIGCHI.
There were 3 talks in the morning: first one from Jan Kleindienst (IBM Research) about Voice User Interfaces, second one from Roman Schubert (Skoda Auto) about usage of Virtual Reality during process of car design and from Jakub Franc (Sun Microsystems) and Jan Vystrcil (Czech Technical University) about project focused on navigation of blind people in interiors.
In the afternoon there were 3 excursions: in the Virtual Reality Lab of Czech Technical University, Cave of Czech Technical University and Usability Lab in Sun Microsystems. After the excursions, who registered soon enough, could attend one from 3 trainings: UI Bloopers, Interviews & Surveys and Usability testing of webs.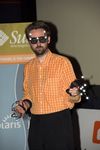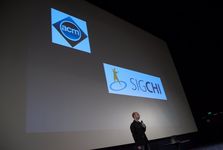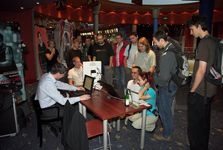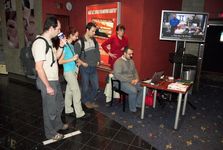 More pictures: http://picasaweb.google.co.uk/mzourek/WUD2008#
It was definitely great day!